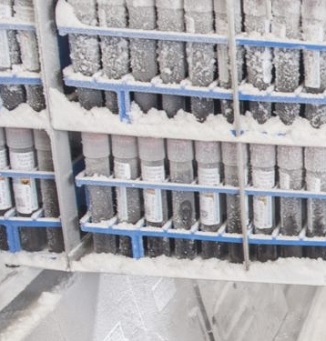 The amount of $100,000 was awarded to Drs. Gibson and Roullet at Washington State University to extend the initial funding of the SSADH Biorepository for the period of 10/01/21 to 05/31/23. This end date coincides with the current end date of the Natural History Study.
The Biorepository is storing all the samples secured from the Natural History Study regardless of the patient sites.
The samples have been used extensively to search for novel biomarkers of SSADH deficiency markers that could potentially be used for newborn screening as well as developing novel treatment strategies.
European colleagues are investigating novel biomarkers in physiological fluids from SSADH patients.
The WSU team, in conjunction with their colleagues at the North Carolina State University have begun to explore circadian rhythms and associated clock genes using blood samples.
Dr. Claudio Cinquemani, head of the German SSADHD PAG (parent advocacy group) is working on a gut microbiome project of SSADH Deficient patients with the aim to understand the deficiency better and possibly derive therapies from the knowledge gained.
The initial grant to establish and maintain the Biorepository from the SSADH Association was for $305,000 covering the period from 10/1/16 to 09/30/21.