22nd annual Chip for Charity
On September 10, 2020 the 22nd Annual Chip for Charity Golf Outing will be held at Kettle Hills Golf Course, in Richfield, Wisconsin. Last year's event raised $123,000 pushing the cumulative total to 1.6 million dollars!
Proceeds from the golf outing are used to help the SSADH Association in its commitment to the identification and treatment of Succinic Semialdehyde Dehydrogenase Deficiency or SSADH Deficiency through education, advocacy and research.
The Chip for Charity is one of the largest golf outings in Wisconsin and is played on the championship holes of Kettle Hills Golf Course, in Richfield, Wisconsin.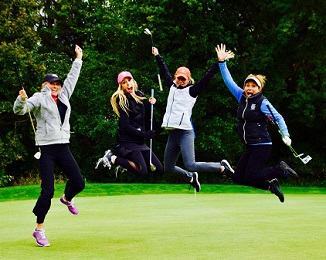 This is the link to the registration page that shows the agenda for the day and also allows you to sponsor or donate. We are also looking for donations to be used for the raffle and silent auction that happen during the evening program. We are happy to take any crafts, gift cards, etc. I would truly be grateful for any donated items. Please let me know if you have any donations or questions by email at choffmanwi@aol.com.
This event honors Sam Hoffman, a 25-year old from Delafield, Wisconsin boy who has been diagnosed with SSADH.