Learning your child is ill is extremely difficult and the path to finding out what he/she has may have been a long process particularly with SSADH, an ultra-rare disorder.  During this time all of the focus is on finding an answer and ways to help your child.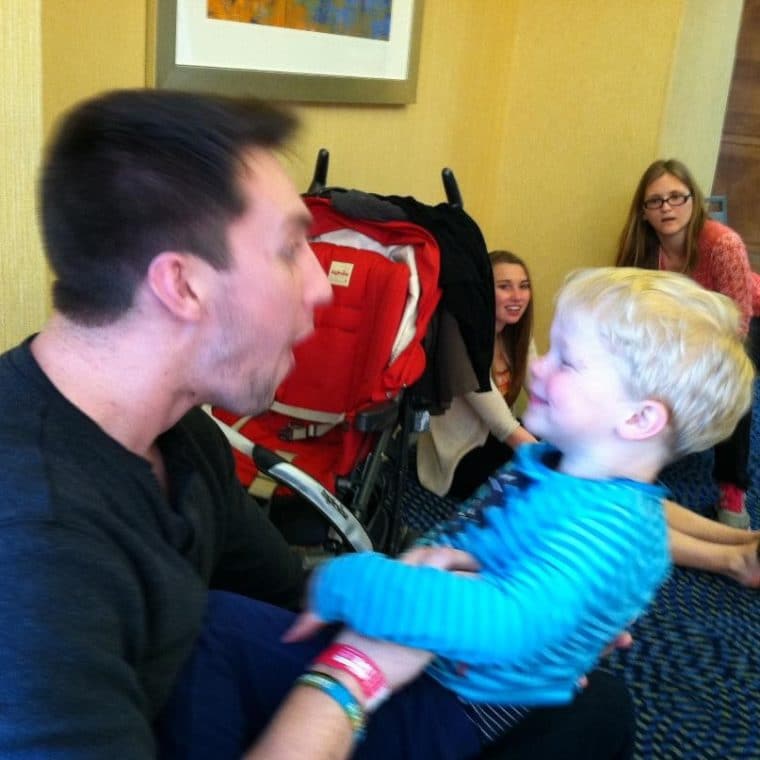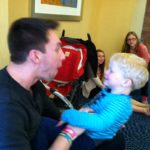 Receiving a diagnosis for your child can spark a new range of emotions.  These emotions may include:  shock, denial, anger, despair, and hopelessness.  These feelings are all responses to grief.  Grief is often used to describe the feelings associated with the death of a loved one.  When you receive a diagnosis for a child you also experience a loss, the loss of a healthy child.  It is important to know that all of these feelings are normal and you are not alone.
Learning to live with a child that has SSADH brings with it new challenges for every member of the family.  It will take time to adapt to these changes.  Educate yourself as much as possible about SSADH.  Reach out to other parents.  Develop a strong family – professional/medical teams.  Don't ever be afraid to ask questions.  Take one day at a time.
Having a physician who is familiar with SSADH is extremely helpful.  Due to the rarity of SSADH there are few and far between.  However the Medical and Scientific Advisory Board is comprised of doctors and researchers who have experience with SSADH.  They are available to help other physicians and families who need further information.  Please refer to the About Us button and navigate to the Medical and Scientific Advisory Committee link on this site for their contact information.
Other SSADH Families - The SSADH Association maintains an international database of families affected by SSADH.  If you would like to be put in contact with other families who have a child with SSADH, please join the SSADH Association.  We also have a private facebook page that could be helpful to share ideas with other families and caregivers.
The SSADH community is an amazing group of patients, families, scientists and doctors. Though we are few in number and spread out around the world we share a common challenge and work towards making a better life for this very special patient population.
The SSADH Association continues to work diligently to move research forward and had been since 1998. Gratefully we are supported by a team of research scientists and medical professionals who have devoted the majority of their careers to finding a therapeutic solution to this disorder.

Their unwavering support, guidance and determination have given endless hope to all the SSADH families. It is because of their extraordinary efforts that they have been awarded grants from the National Institutes of Health and private charitable funds allowing for continued research.  Many of these grants are unheard of for an ultra-rare disorder like SSADH.
Once the idea of a diagnosis sinks in parents/caregivers typically begin to think about how they can best care for their child. The following information is being shared with the hope that it might offer some guidance. It is imperative to note that the spectrum of the disability varies within each SSADH patient and the following information may or may not pertain to your child.
This information was gathered from families and professionals working with children with SSADH.  If you have additional information that should be shared please send it to the SSADH Association.
---

Getting Involved
Because SSADH is such a rare disorder we need all patients and caregivers to get involved.  We ask that you take some time to register and share your patient's medical status with some affiliate organizations that the Association works with to help find a cure or therapeutic treatment to lessen the effects of SSADH.
These organizations are:
Boston Children's Hospital /Harvard Medical School
Rare Diseases Clinical Research Network (RDCRN)
International Working Group on Neurotransmitter Related Disorders (iNTD)
Sharing your information is vital to raising awareness, leverage research and potentially securing additional research funds.
Registration for the above databases if found on this web site under the top navigation tab labeled RESEARCH.
---
Setting up your child's team
It is important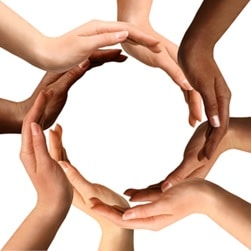 to think about setting up a team that can help with the care of your child.  Depending on the particular needs of your child this team may include several of the health care professionals for example:  Pediatric Neurologist, Neurometabolic specialist, Pediatrician, Gastroenterologist, Pulmonologist, Movement Disorder Specialist, Cardiologist, Orthopedic, Endocrinologist, Developmental Specialist, Geneticist, Genetic Counselor, Nurses, Special Ed Teacher, Physical Therapist (PT), Occupational Therapist (OT), Speech Therapist, and Feeding Specialist.
No matter what supports are in place this type of care can be overwhelming to a family. It is highly recommended to consider having a case manager and/or social worker involved who has experience with children with special health care needs.
A local children's hospital, National Early Childhood Technical Assistance Center  or a Family Voice Coordinator can put you in touch with one of these supports.
---
Specific Care Issues Related to SSADH
Movement Disorders - children with SSADH have an array of movement disorders. Safety to prevent injury and maximizing physical potential should be primary concerns. Consideration should be given to: PT, OT, proper seating, and adaptive equipment.  Education of the movement disorder to all caregiver/educators is extremely important.  Consult with a pediatric movement disorder specialist should also be considered.
Gastrointestinal Issues - many children with SSADH have GI related issues.  These can include: reflux, decreased GI motility, feeding difficulties, failure to thrive and aspiration.  Consulting a pediatric GI physician certified feeding specialist who works with children with neurological diseases can be very helpful.  Some children with SSADH do require additional nutritional support (i.e. supplemental feedings, NG/GT tubes). These decisions can be very difficult for families and additional support is critical.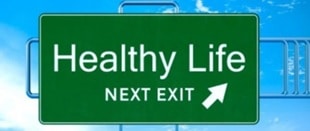 Behavioral - Some children with SSADH incur behavioral issues.  This can be extremely difficult for the child and entire family.  Consultation with a behavioral specialist/developmentalist/neuropsychiatrist may be helpful. Working as a team with educators and caregivers on a behavioral plan is imperative.  The child's safety and preservation of self-esteem should always be considered first.
Speech/Language - many children with SSADH experience delay and/or difficulty with speech. Evaluation and treatment by a Speech Pathologist is recommended.  Some of the children with SSADH have a high degree of receptive language but expressive language is very difficult, often referred to as a "locked in syndrome".   Adaptive technical and/or augmentative communication should be considered.
Orthopedic - children with SSADH can incur problems with their musculoskeletal system.  Physical Therapy and Occupational Therapy are strongly recommended.  Careful consideration should be given to positioning, proper seating, and adaptive equipment that might include:  various leg/ body/hip braces, hand splints, positioning wedges etc.  Calcium intake, bone density and safety precautions/prevention from fractures should all be considered with children who are immobile or have severe movement disorders.
Feeding Difficulties/Aspiration - some children with SSADH have difficulty eating, swallowing and may aspirate on food and or excess secretions.  Evaluation and testing of oral motor function, GI function, and risk of aspiration should be considered. Referral to a certified feeding specialist is recommended. All caregivers should be educated on aspiration precautions if a child is at risk. This should include; proper positioning, feeding techniques and an emergency intervention plan.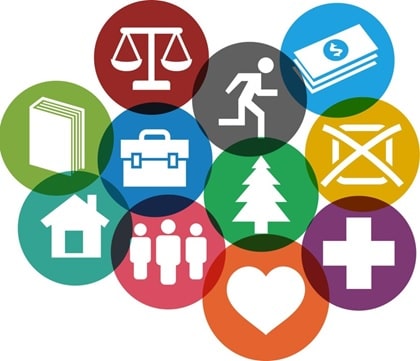 Respite - caring for a child with a SSADH can sometimes be overwhelming.  Families need to be encouraged to take a break from the chronic caregiving role.  It is important early on to get as many family members/friends/ others involved with the care of the child.  This might mean just being able to sit with the child while the primary caregiver takes a break in another room.  Community involvement is also important and should also be considered for additional supports.  Some state and local programs provide respite care and referrals should be considered.
Quality of Life - although children with SSADH can have a multitude of care issues, the quality of life is the most important.  Regardless of disability or medical involvement families should be encouraged and provided the supports to preserve the child's quality of life across their lifespan.  This often means providing additional supports so that the child can receive appropriate educational services, community involvement, and socialization programs.
This website is intended to provide information. It is not intended to, nor does it, constitute medical or other advice. Readers are warned not to take any action with regard to medical treatment or otherwise based on the information on this website without first consulting a physician.