Half Marathon Run for Tyler and SSADH
"Manchester Half Marathon"
Sunday the 20th of May 2018 at 9:10 am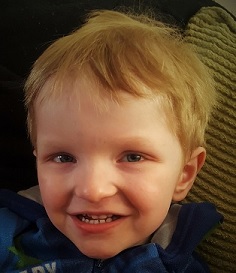 I am humbled to announce that a close friend of the family and former work colleague Alex Cattell is running the Manchester Half Marathon on Sunday May the 20th to raise money on behalf of SSADH and my son Tyler whom is battling this extremely rare neurological disorder called Succinic Semialdehyde Dehydrogenase Deficiency or SSADH.
Alex is in Wave Two and his goal is to complete the Half Marathon in under Two Hours.  Judging by his training times Alex should manage between 1Hr 50 to 1Hr 55 estimate, Alex has been training hard for the Manchester Half Marathon for a year and half now.
This will be held on Sunday the 20th of May 2018 at 9:10am, Portland street, Manchester (outside Genting Casino).
Symptoms associated with SSADH may be mild, moderate or severe and often vary greatly from case to case. The symptoms of SSADH are caused by the accumulation of GHB in the brain and commonly include the following manifestations:
Delayed gross motor development
Delayed mental development
Delayed fine motor skill development

Delayed speech and language development

Low muscle tone



The SSADH Association is a non-profit, voluntary organization representing children and families affected by SSADH. The Association's mission is to fund research to find better treatments and ultimately a cure for the disease.
Please help support Alex by donating to the SSADH Association. All funds raised will go towards research, helping Tyler and others affected by SSADH.
Jason Martin
Click here to donate on behalf of Tyler.