Long-Term Funding Agreement for Maintaining Biorepository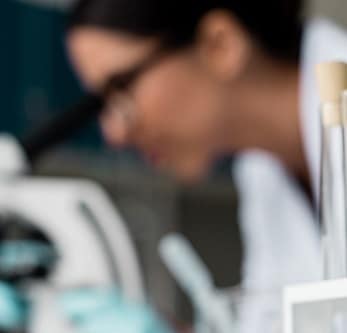 In January of 2023, Brad and Carolyn Hoffman we were invited to sit in on a weekly neuroscience lab meeting with Alex Rotenberg's MD, PhD and the team from Boston Children's Hospital (BCH) / Harvard Medical School. It was beyond exciting to hear a dozen brilliant scientists talking about SSADH therapeutic treatments with gene therapy, disease severity scores and possible end points for patient trials.
We also had the opportunity to meet with Mustafa Sahin MD, PhD and Wardiya Afshar-Saber, PhD for an update on their work with the SSADH stem cell derived neurons and the in vitro model.
The initial work on both the mouse model being targeted for gene therapy and the in vitro model was funded by the SSADH Association. From the information that we received both projects are fruitful and producing valuable information that will likely be translated into future treatment opportunities.
An integral part of both projects are the bio specimens and the supporting data captured from the Natural History Study housed in the SSADH Biorepository.
With Dr. Mike Gibson's retirement, after 40 years of SSADH research, in December of 2022, the Biorepository was moved from Washington State University (WSU) to BCH during 2022 in multiple shipments. We then closed out the five year grant with WSU and have now been asked to continue funding the Biorepository at BCH.
With the team at BCH we agreed, on behalf of the SSADH Association, to cover the cost occurred to BCH while transitioning the samples from WSU to BCH in 2022 and agreed to cover the cost going forward for the next four years.
With the five-year Natural History Study ending in May of 2023, we have proposed to the National Institutes of Health (NIH) both a no cost extension and an expanded Natural History Study involving additional neuroimaging aspects. However, regardless of the status of the Natural History Study we feel that the Biorepository also plays an essential role in the ongoing grants that are being submitted to the NIH and other possible funding sources regarding Gene Therapy and the Molecular In Vivo work.
The Biorepository grant will cover the cost to maintain the current samples and to keep collecting annual samples from up to 25 SSADH participants. Thus, on behalf of the SSADH Association, we have committed up to $183,300 towards this grant over the course of the next four years.