MGH update from Dr. Pearl and Carolyn Hoffman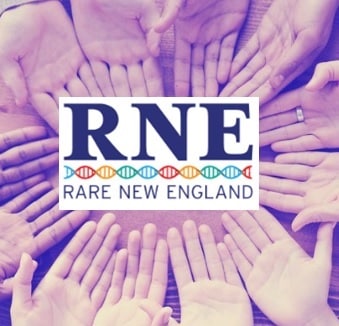 On February 16, 2023, Dr. Phillip Pearl and Carolyn Hoffman spoke to a group of genetic counselors at Massachusetts General Hospital (MGH) regarding SSADH Deficiency. They were invited to speak on behalf of Rare New England, a nonprofit organization serving the rare disease community, whose mission is to bring together New England patients, families and providers touched by rare and complex disorders.
Dr. Pearl is the Director of Epilepsy and Clinical Neurophysiology at Boston Children's Hospital (BCH) and a Professor of Neurology at Harvard Medical School. Dr. Pearl is also the leading clinician on SSADH Deficiency and gave an introduction to SSADH Deficiency and explained the many complications
and broad phenotype of SSADH Deficiency.
Dr. Pearl shared the complications of finding and diagnosing rare diseases. He highlighted that although there are currently 98 reported variants, and that there should be 600 cased of SSADH Deficiency diagnosed in the US, currently there are just over 200 case that they are in contact with on a regular basis.
Dr. Pearl also discussed the National Institutes of Health sponsored Natural History Study that is currently going on at BCH and that there are two satellite locations for patients to enroll in Germany and Spain.
Carolyn Hoffman is Vice President of the SSADH Association and the Mother of a 28 year old son with SSADH Deficiency. She shared her story of the challenges of having a child / young adult with SSADH Deficiency and how the SSADH Association came to fruition.
Carolyn also highlighted the value of a Parent Advocate Group, highlighting the ground breaking research that the Association is able to initiate, thus laying the foundation for further funding from other public and private funding sources.
Carolyn also stressed the importance of connecting the patient/caregiver(s) with a Parent Advocate group, even if undiagnosed, be aware of other resources for the family to utilize.
Dr. Pearl and Carolyn are both grateful to the team at Rare New England and Massachusetts General Hospital for the opportunity to share details about SSADH Deficiency with genetic counselors.