The Externally-Led Patient-Focused Drug Development (EL-PFDD) initiative was developed for the Food and Drug Administration (FDA) to systematically obtain the patient perspective on specific diseases and their currently available treatments. EL-PFDD meetings have a format designed to engage patients and elicit their perspectives on two topic areas; 1) the most significant symptoms of their condition and 2) the impact of the condition on daily life and their current approaches to treatment.

The patient perspectives will be used to develop the Voice of the Patient Report.
Below is a link to a Youtube video that will help to explain the SSADHD EL-PFDD Meeting:
https://www.youtube.com/watch?v=kNCVu3pguLY

Attendees
We welcome all patients with Succinic Semialdehyde Dehydrogenase deficiency (SSADHD), along with their families, caregivers, teachers, aids, therapists, researchers, and physicians to engage and give your perspective on daily life with SSADHD. The FDA will be in attendance and this is a great opportunity to share patient perspectives that are critical to help provide context when FDA makes regulatory decisions for new drugs about SSADHD.

We are hoping for in-person attendance, but will have a virtual option available. We will also offer respite care and programming for patients and siblings during the meeting (close to the event room) so caregivers will have the opportunity to focus on the meeting.

Meeting Registration
The meeting is free to attend. Please register on Eventbrite using the following link.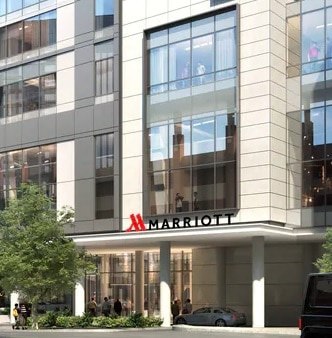 Date & Location
Family Dinner
July 7, 2022
6:30 pm

Meeting
July 8, 2022
7:30am to 5:30pm
5:30pm Happy Hour and Dinner

Marriott Bethesda Downtown at Marriott HQ
7707 Woodmont Avenue
Bethesda, Maryland 20814
The meeting will be at the Bethesda Marriott Downtown. Please use this link to make a reservation under the block for a discounted rate. Reservations need to be made by June 8, 2022.

Travel Stipends
Travel stipends are available for patients and families. Please use this link to apply.

Meeting Agenda
EL PFDD Meeting Agenda

Goals of EL-PFDD Meeting
The EL-PFDD initiative aims to more systematically obtain the patient perspective on specific diseases and their treatments. The patient perspective is critical to help provide context when FDA makes regulatory decisions for new drugs. EL-PFDD meetings give FDA and other key stakeholders, including medical product developers, health care providers, federal partners, an important opportunity to hear directly from patients, their families, caregivers, and patient advocates about the symptoms that matter most to them, the impact the disease has on patients' daily lives, and patients' experiences with currently available treatments. This input can inform FDA's decisions and oversight both during drug development and during our review of a marketing application.

Connect with Each Other
Lastly, we count on the meeting to help strengthen the SSADHD community bonds since many families, patients and caregivers have never met each other. We will host a family dinner on the evening of July 7th to break the ice, get to know each other, and build bonds.

About SSADHD
SSADHD is a rare autosomal recessive disease caused by deficiency in succinic semialdehyde dehydrogenase (SSADH). SSADH is an enzyme that controls the degradation of gamma-aminobutyric acid (GABA), one of the major brain chemicals involved in neuron-to-neuron communication. In SSADHD, GABA and GABA-derived byproducts like gamma hydroxybutyric acid (GHB) accumulate in tissues and alter body functions. SSADHD is a chronic disorder that severely impacts functioning and daily living activities.

Symptoms include seizures, failure to thrive, sleep disruption, feeding issues, developmental delays, speech and motor impairment, intellectual disability, attention deficit and obsessive compulsive disorders, psychosis, and autistic features, all contributing to significant social dysfunction. Onset is typically in infancy or early childhood and the behavioral issues can be progressive with age. There is no cure to SSADHD and treatment has remained symptomatic since the condition and its cause were first reported in the medical literature (Jakobs, 1981; Gibson, 1983).