RDCRN Database for SSADHD Patients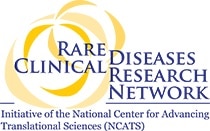 The SSADH Association has joined forces with an organization known as the Rare Diseases Clinical Research Network (RDCRN) and The Sterol and Isoprenoid Research (STAIR) Consortium. Our goal in teaming up with RDCRN and STAIR is to raise awareness, leverage research, explore other funding sources and foster internships.
Please take a couple minutes, regardless of your location and register each affected child into the RDCRN. I registered my son Sam and it took me less than ten minutes.
Please click here to register with the RDCRN.
Once you are at the Registry page, click the JOIN button towards the bottom of the page. You will walk thought basic information about your affected child. Please be sure to select SSADH Deficiency as the current diagnosed disorder.
SSADH is one of the largest disorders represented by this group which significantly strengthened our position within the consortium, improve STAIR's long-term funding outlook and ensures lasting support to SSADH clinical research.
RDCRN and STAIR is a consortium representing a collaborative group of investigators along with their hospitals, clinics, and academic medical centers along with the National Institutes of Health, patient advocacy groups (PAGs), and clinical research programs.
Please let me know if you have any questions.
SSADH Association
Carolyn Hoffman
498 Lillian Court
P.O. Box 180622
Delafield, WI 53018 USA
Phone: (262) 646-5133
choffmanwi@aol.com